Fire and Fuzzies 2015
A fundraising event to promote the growth of youth leadership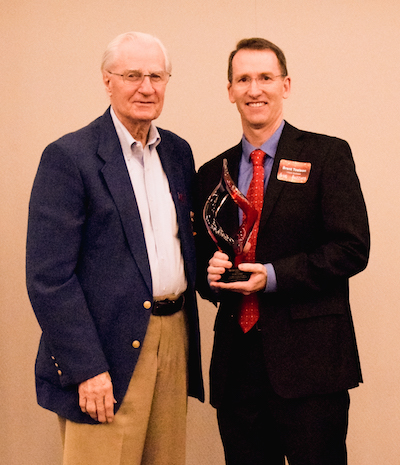 Thank you to everyone who came out and made our first-ever Fire and Fuzzies a magical evening. We enjoyed hosting you and sharing how Launch reaches the lives of hundreds of students each year. 
For those who attended the event, we appreciate the gift of your time to spend an evening with us and learn more about what Launch is doing to affect the lives of students. We hope you laughed at Pat Hazell's stories, were inspired by Brent Toalson's dedication to students, motivated by the dedication of our volunteers and moved by Jay Wilkinson's words. 
Even if you couldn't join us for Fire and Fuzzies, you can still learn about Launch and the impact it has on parents, teachers, Staffers and students. Enjoy rewatching these videos and please share them with your friends and anyone considering Workshop. 

We want to continue to ride the positive energy and excitement so we have several ways you can help spread the fire.
To sign up students for this year's Workshop or any of our other upcoming year-round services go to Launch's website.
If you want the Launch Volunteer Staff to work with your students, please reach out to us via launch@launchleadership.org.
We've posted a ton of photos on the Launch Facebook page, so check them out, and then give us a like to receive updates throughout the year.

Thanks again for being part of Fire and Fuzzies, now go out and set the world on fire!
Sponsors of Fire and Fuzzies 2015 Include:
About the Launch Leadership Foudation
The Launch Leadership Foundation was founded in 2010 to ensure the development of our young leaders would continue in the future. The goal of the Foundation is to provide financial support of the Launch Volunteer Staff and their quest to offer the best leadership programs and services to student leaders throughout the state. Through these efforts we will continue to evolve Workshop and to explore innovative services that meet the needs of students today.
About Launch Leadership
Launch Leadership, Inc., is a volunteer organization that was founded as the Nebraska Association of Student Councils Volunteer Staff in 1976. Launch was established as a non-profit in 2013. It promotes and develops youth leadership through an annual five-day summer workshop in Wayne, Neb., and dozens of year-round services all over Nebraska. Launch is based in Lincoln, Neb., with more than 200 members throughout the United States.
For more information about Launch, go to its website.