Fire and Fuzzies 2017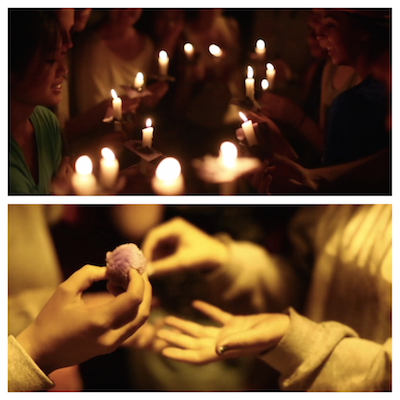 We are headed back to Lincoln for Fire and Fuzzies 2017! This year's event will be on Saturday, Aug. 5 at the Nebraska Innovation Campus Conference Center. 
By attending Fire and Fuzzies, you will gain a greater understanding of the impact Launch has on students. We will celebrate leadership in all forms and you'll get to experience the excitement and energy that comes from attending a Launch event. You'll also see how, with your support, we can grow our reach and impact more students than ever before. We want you to become part of our family and help us grow the next generation of world changers. 
This year's event will feature a silent auction, a chance to participate in Launch activities and amazing food and drink! The event will start at 7 p.m. with a social hour and interactive activities. A short formal program will start at 8:30 p.m. and include a presentation by Natalie Tysdal and the presentation of the Ron Joekel Leadership Award. 
Don't wait to purchase your ticket! You can buy a general admission ticket for $50 or reserve a table (of eight) for $500.
This form stopped accepting submissions on August 5, 2017 1:00 pm CDT.
If you can't make it to Fire and Fuzzies, you can still help spread leadership by making a donation. 
About Launch
Launch Leadership, Inc., is a volunteer organization that originally began as the Nebraska Association of Student Councils Volunteer Staff in 1976. Launch was established as a non-profit in 2013. It promotes and develops youth leadership through an annual five-day summer workshop in Wayne, Neb., and dozens of year-round services all over Nebraska. Launch is based in Lincoln, Neb., with more than 200 members throughout the United States.
---
EXPERIENCE LAUNCH - An Exclusive Mini-Workshop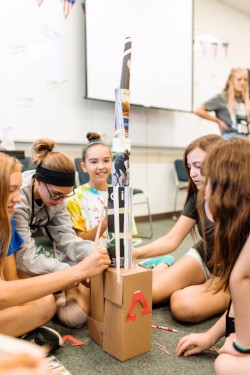 Are you interested to know more about what students learn when they participate in today's Launch Leadership programs? If so, we are delighted to offer you a chance to Experience Launch for yourself at a new program offered exclusively to attendees at Fire and Fuzzies 2017.
Perhaps you have fond memories of staffing a Summer Leadership Workshop from years ago, and are curious how things work today...or perhaps you've never been to a Launch Leadership event before, but would like to see it in action. In either case, Experience Launch is for you. 
Experience Launch is a two-hour "mini-workshop," facilitated by current Launch staffers, that will expose participants to the curriculum and activities we teach to students at the leadership workshops throughout the year. This will be a real workshop on a micro-level, with co-ops, staffers, and leadership lessons applicable to participants of any background, age or ability. No one is too old to attend Launch Experience!
Due to space constraints, participation in this event is limited to 44 attendees, first-come, first-serve, with priority given to individuals that haven't led a Launch event for at least three years. The mini-workshop will run from 10 a.m. to Noon, with an informal light lunch to follow.
Experience Launch will be August 5th at the Nonprofit Hub in Lincoln. To sign up for Experience Launch, indicate your interest when purchasing your Fire and Fuzzies ticket. There is no fee for the event other than your ticket to Fire and Fuzzies 2017.
Featured Speaker: Natalie Tysdal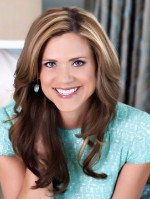 Natalie Tysdal is an anchor on weekday morning newscasts on Colorado's Own Channel 2. Tysdal was on "Daybreak" from 2002 to 2013 and also was the host of Colorado's "Everyday" show on FOX31.
Tysdal is an award-­winning journalist who has been recognized for her feature, medical and investigative reporting, including an Emmy for breaking news in Colorado and the National Gracie Allen award for local news anchor. She has covered many of Colorado's major stories over the past decade, reported from hurricanes along the Gulf Coast, moderated gubernatorial debates and interviewed political figures from around the world.
Natalie grew up in Nebraska and joined the Launch Volunteer Staffer in the late 1980s and staffed four Workshops. 
During her time away from the camera, Natalie spends a great deal of time in the community, volunteering and speaking to charitable groups. Outside journalism, her passion is working with kids. She founded a committee that proposed and developed a new elementary magnet school in Colorado with a focus on critical thinking and responsible citizenship.